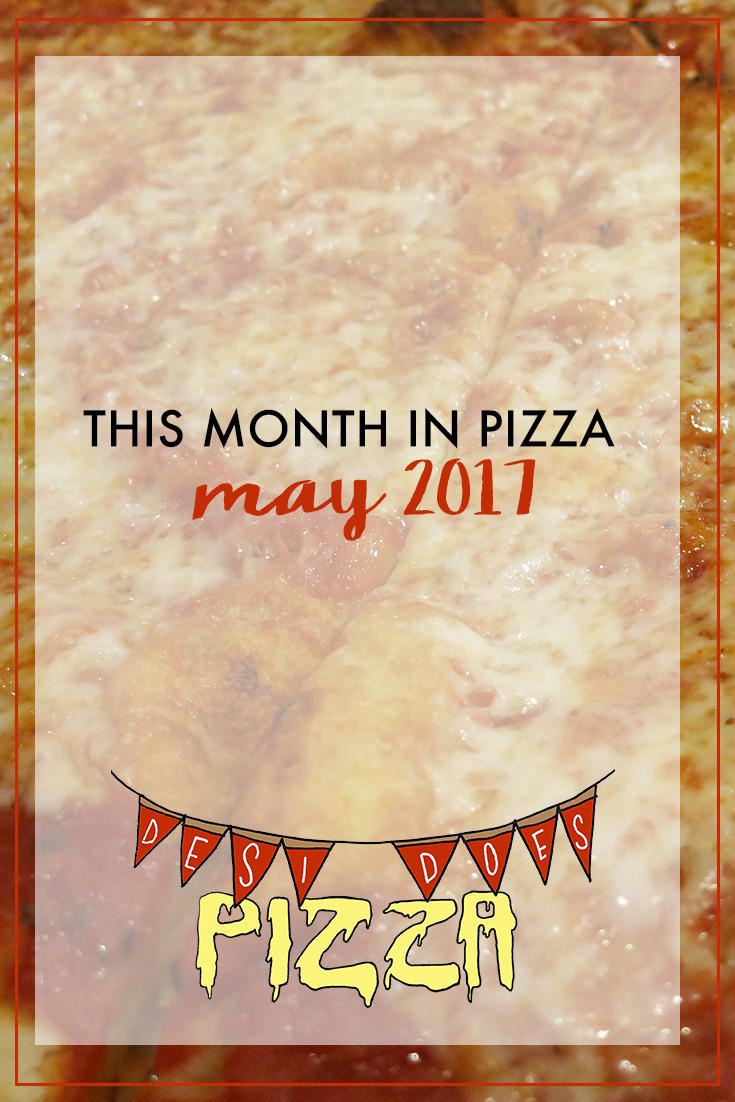 Pizza technology is always evolving and the news comes fast and furious, so it's important to stay current on the trends. Here's what you need to know about pizza this month!
The Boston Globe sent pizza to Manchester Evening News in a gesture of solidarity: In light of the tragedy in Manchester, the Boston Globe had a bunch of pies delivered to their English counterparts. This is what pizza can do: unite professions across oceans and provide nourishment and a bit of comfort in panic and tragedy. Relatedly, a pizzeria in Washington, DC, declared today "Love a Journalist Day" and is offering free pizza to any journalists. 
Apple patents circular pizza box to stop soggy crusts: This could be a gamechanger, friends. In one more reason to love Apple, they're working to solve our soggy pizza delivery crisis. They say that the openings at the top of the box help the pizza breathe and prevent it from soaking in grease and condensation.
Goth Pizza Is Here to Feed Your Unicorn-Hating Soul: I love everything about this, and can't wait to seek it out. Activated charcoal? Yep, love it in all my skincare products. Unicorn frappucino shade? Yep, I was certainly not a fan. Crust black as my soul? YES. QUEEN. It seems like this would be a great weekend brunch meal, if you get my drift.
There's A Reclusive Cheese Billionaire Who Built His Empire On Our Pizza Addiction: Who knew that cheese for our favorite pizza empires were all provided by the same guy? The Forbes feature on him is pretty interesting - if I had this kind of cheesy success, I'd definitely be bathing in pools of cheese and embracing the fruits of my success daily (and loudly.)
Arizona Hiker Almost Freezes to Death Chasing Free Pizza: I'll do about anything for free pizza, but I'm not sure I would do this. Some people were succesful at least, but most upsetting is that it's not clear if this brave Pizzan got his free ticket or not.
Marvel at Mac Lethal's Incredibly Fast Pizza Ordering Skills: Mac Lethal has a pizza place in his phone as "pizza." If that's not bae, I don't know what is. This rap is awesome and it makes me want to brush off my rhyming skills for my next phone order (just kidding, everyone knows I only order online.)
And as a special announcement, Dimo's made me their Crustomer of the Month! If you're in Chicago, make sure to head over to see my friends at Six Points or in Wrigleyville.