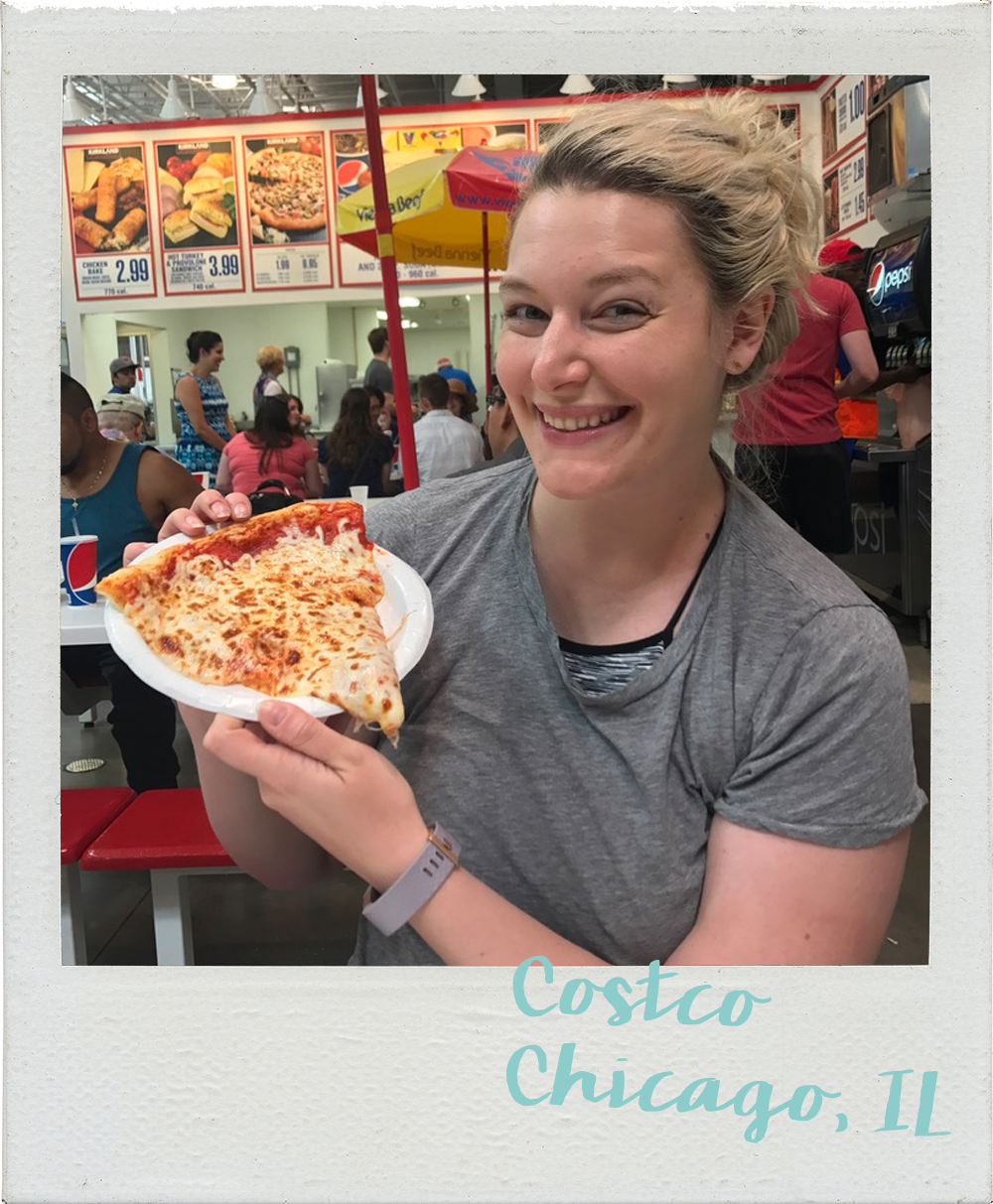 It's finally here: the long-awaited Costco visit. Oh, it was just me that had been waiting this time to check out this pizza?
I've heard about it often but didn't have easy access to a Costco card until moving in with Dani, so on Sunday we packed up and headed to Costco with a plan: hit the food court before shopping (and filling up on free samples) so I could finally get a taste of this pie.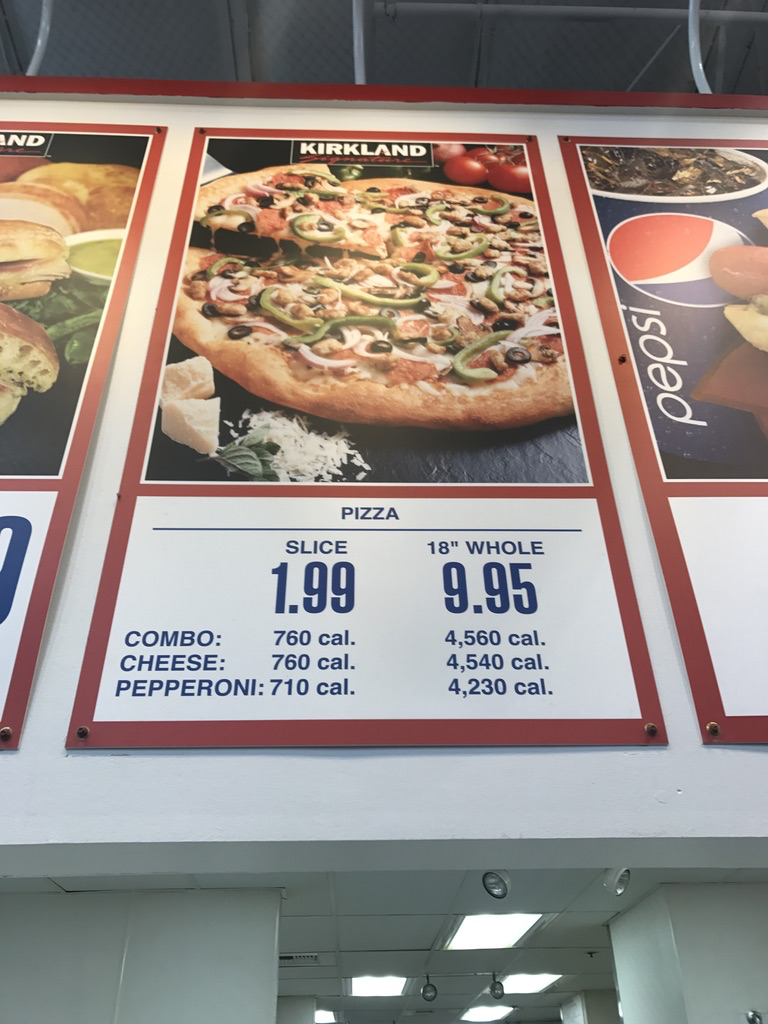 My first feeling on getting in line was confusion - there was no clear line, and seeming chaos behind the counter, but we eventually managed to shout out that we wanted two pieces of cheese pizza. It was just coming out of the oven, so it was super fresh, which was a good sign. Excitedly, I grabbed some waters and we found the place we would take on these slices.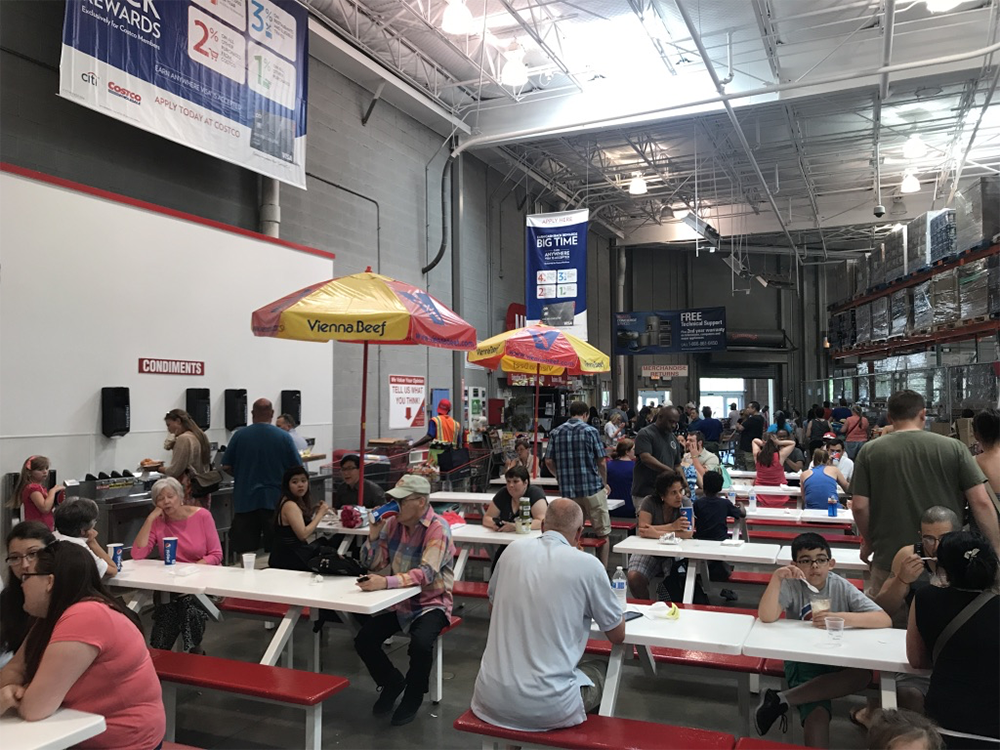 The cheese on it was globby in a great way - not too much, and melted exactly right. To be honest, I didn't have very high hopes - I don't typically like really soft or doughy crusts, which this pizza hast. I was super surprised when I bit into it, though!
The crust wasn't insufferably doughy, and it was a nice partner to the cheese, which is really the star of this show. The sauce wasn't too seasoned, and its nice flavor sits back to let the crust and cheese be the focus. 
If I can figure out the confusion at the ordering counter, the next Costco trip will definitely include another pre-shop snack here!