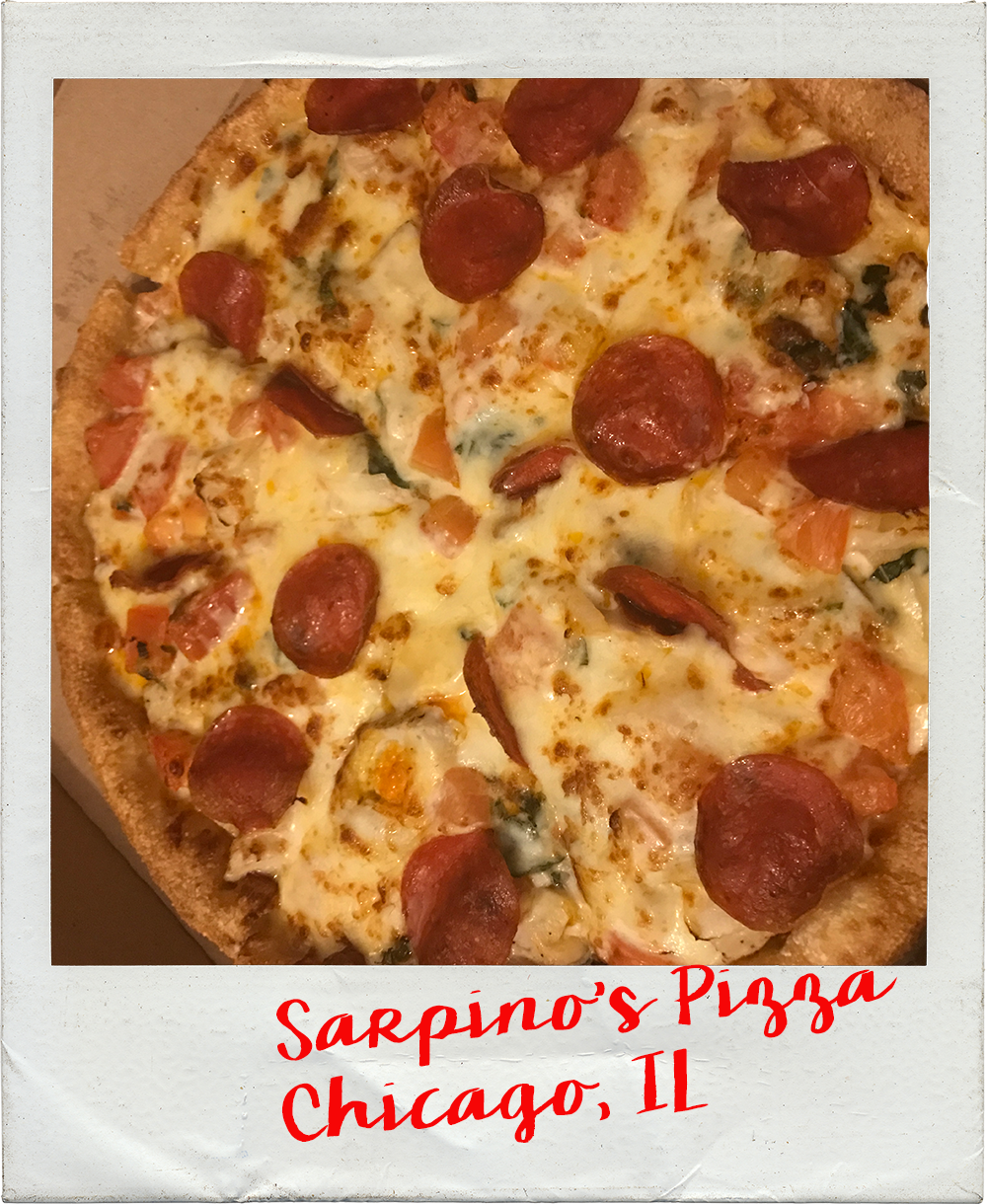 Dani and I don't order delivery very much, surprisingly - and I'm hesitant to order pizza because nothing can ever top the hole in the wall pizza joint we would get in Boston, but last Sunday we were feeling lazy and who was I to say no when she suggested pizza? We hopped on Postmates (sign up using the code QA8U for free delivery!) and flipped through a few options before landing on Sarpino's. I am not typically a fan of most "specialty" pizzas, but I do love alfredo. We settled on the Alfredo Picante pizza and cheesy garlic bread (just the regular cheesy, not the double cheesy, because that would be too far) and buckled down for a long Postmates wait. More like an hour, but still.

Sarpino's was allegedly founded in Italy, and is now headquartered in Singapore. It's been around since 2001, and has over 80 restaurants open in five countries. With that kind of popularity, I was pretty excited for our pie to arrive.

We excitedly (obsessively?) counted down the minutes until the pizza was set to arrive and basically ran to the kitchen to plate it out. We popped open the pizza box to find pepperoni inexplicably added - the pizza description didn't mention pepperoni, but we just shrugged and dug in.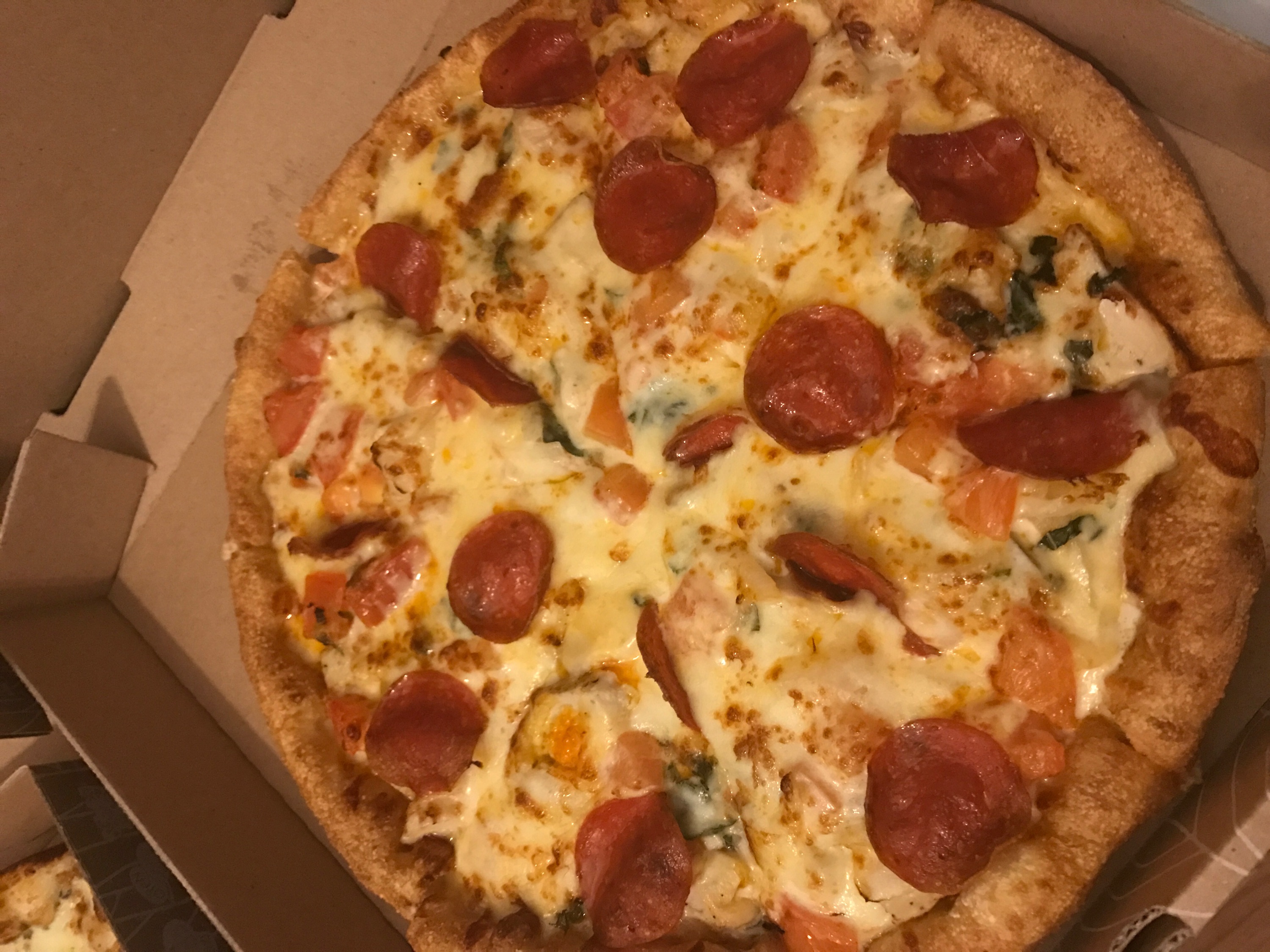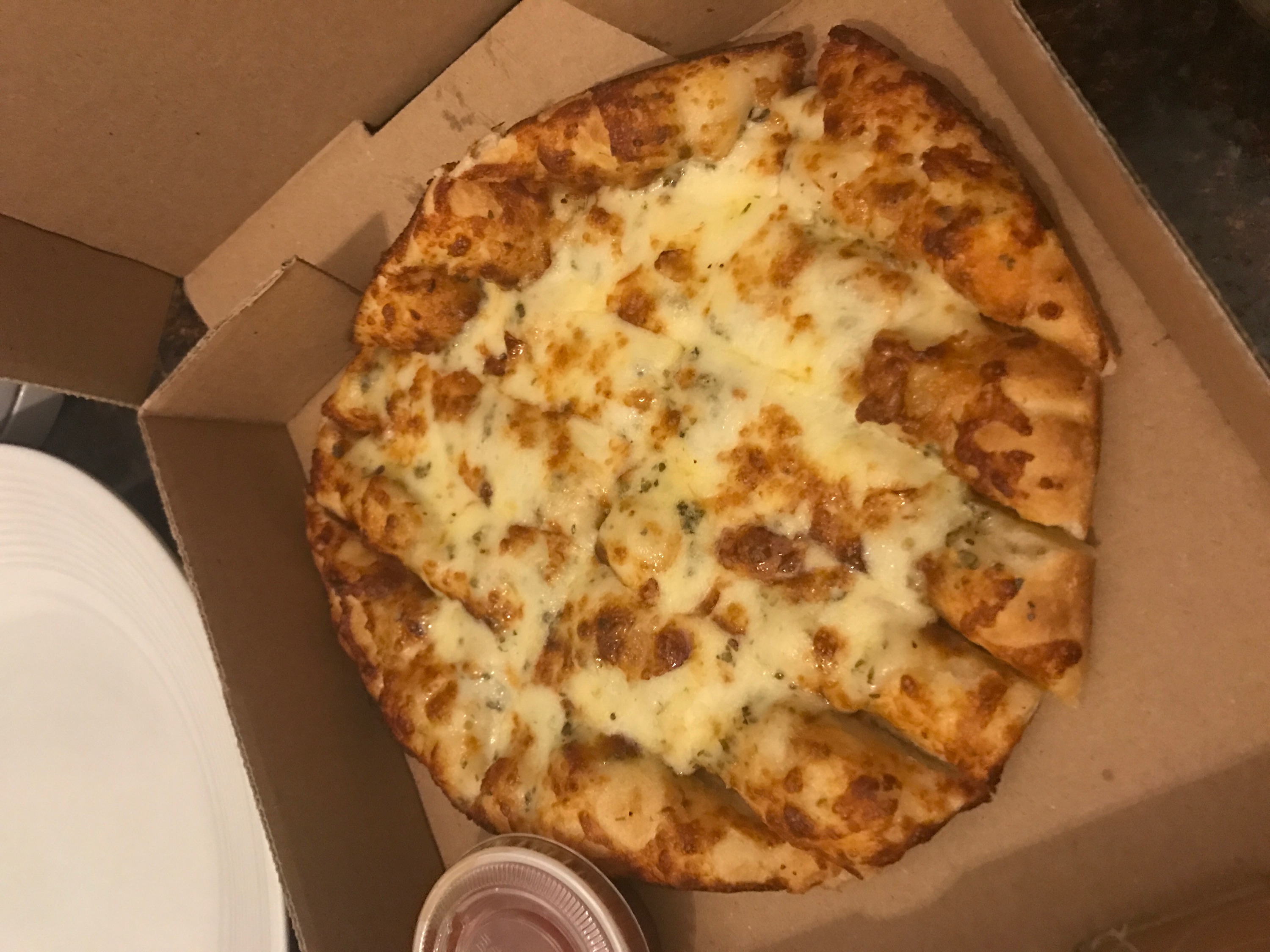 The cheesy bread was really great, and I could have eaten the entire order by myself. Not greasy at all, and the cheese:bread was a nice ratio.

The pizza, on the other hand, was not such a success. The alfredo was great but I wished there had been more on the pizza. The crust was okay - flaky and a little dense, and the chicken was added to the pizza under the cheese which was great - this helps it from tearing the entire chicken piece off when you bite into the slice. The onions were really what took this pizza down - they weren't cooked at all and were pretty large chunks, so each bite was just full of white, crunchy onion. I like onions a lot, but this was too far even for me.

I might give Sarpino's another chance to try a simpler pizza, like a plain cheese, for a chance at redemption, but so far I'm really unimpressed. 



Rating: 3/10 Slices