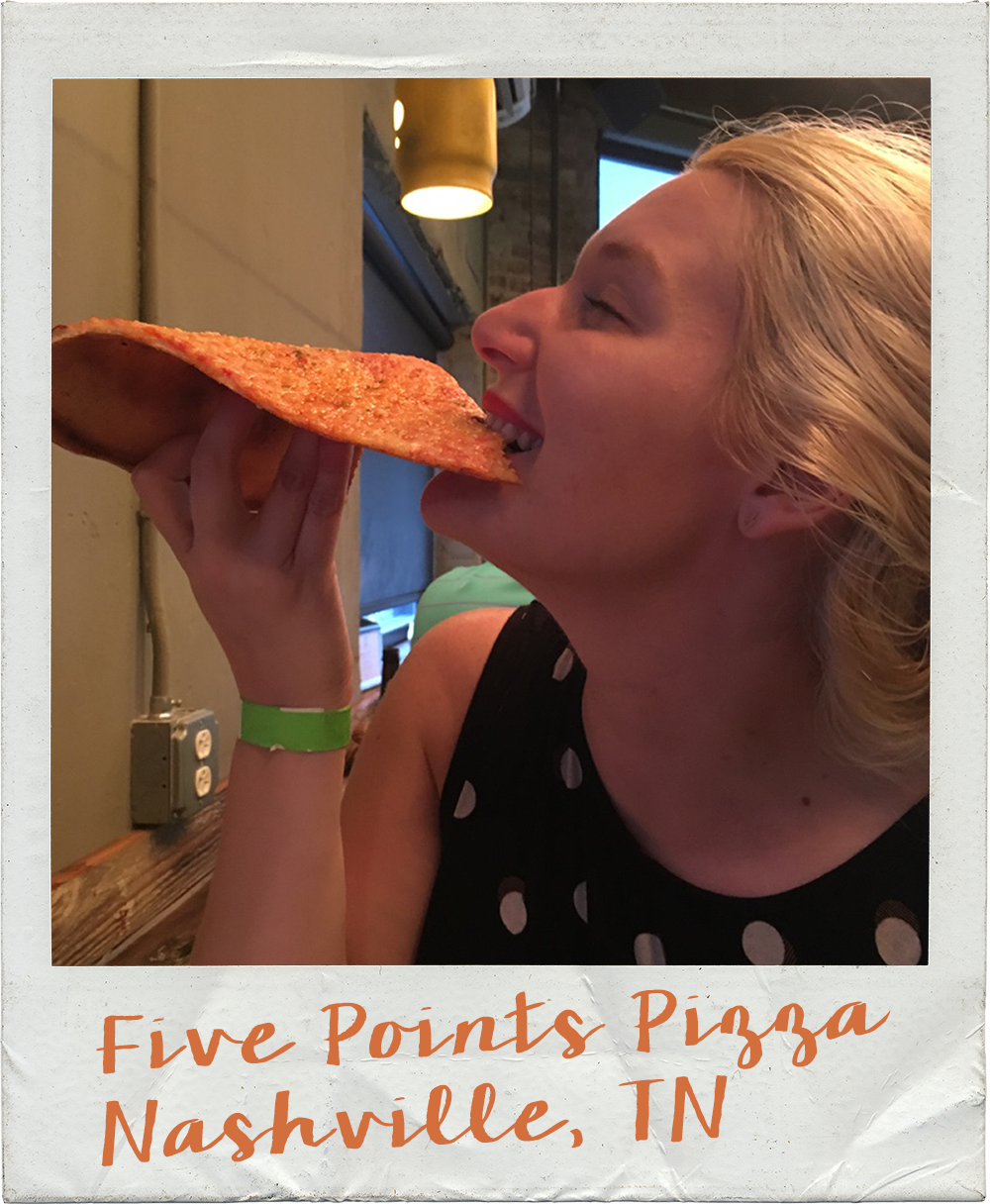 Before I made the move back north, I did a tour of duty in Nashville like any good music lover does. I kept hearing about this place - Five Points Pizza in East Nashville. I was working at a drop dead pace for many of the first few months I lived there, so basically, anytime I was not working, I was commuting back home to get some rest. On one night I got off of my evening job reasonably early, and I'd found my favorite TV show streaming on YouTube. The answer was clear: I would order a pizza and dine in bed while watching that TV show and reliving my dreams of touring.
It was love at first bite. The New York-style crust was perfectly crispy, the exact right ratio of cheese to carb, and even the sauce had the right amount of bite. I would go on to have many nights cuddling with that big pizza box in my bed (without any shame at all) and honestly, they're some of my fondest memories of my first Nashville apartment.
I love it so much that it became the first place I'll take visitors to the city, and it was the last pizza I ate on New Year's Eve 2015 with my fellow pizza lovers. The first time I went with the intern, we ended up sitting at the bar next to someone from his hometown. While they FaceTimed a mutual friend, I quietly at seven slices by myself, and this is one of the proudest moments of my life.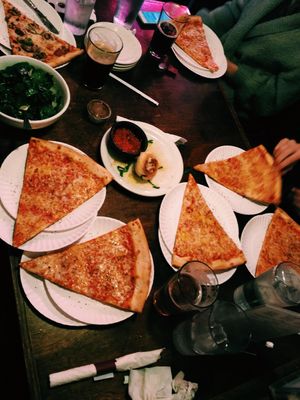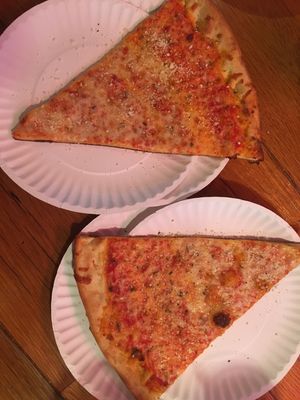 Since Five Points has both a slice side as well as a sit-down restaurant, I made a lot of visits there (both solo and with friends.) Their lunch specials can't be beat - 2 slices and a pop for $8, or a slice and salad if you're one of those ~healthy~ types. Their garlic knots are great too - thick slices of garlic, dense bread, and buttery grease is all I'm looking for in an appetizer. They also have a great beer list - lots of locals as well as national craft brews. Tennessee Brew Works' Southern Wit is a must-drink. 
Postmates will regularly deliver free slices, and in Nashville, this is where they come from. I could often be found in the office of the venue I worked out just putting down slice after free slice. (If you've never used Postmates, use the promo code QA8U for $100 worth of free delivery credit!)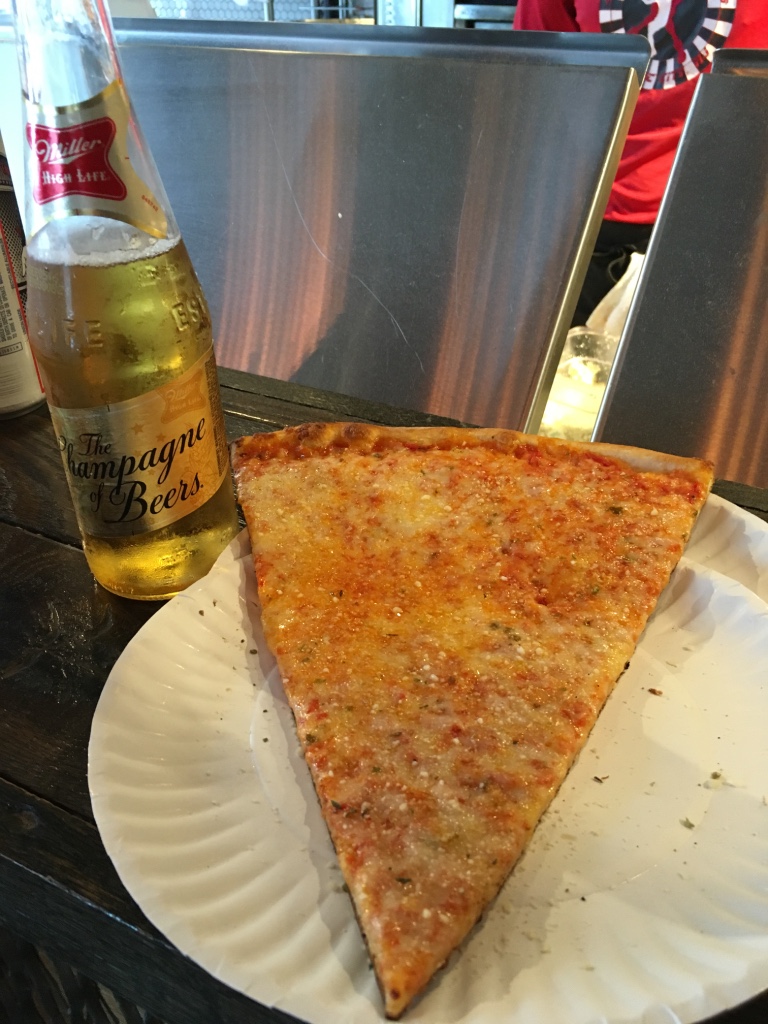 Being perfectly placed in East Nashville means they're an easy spot to grab a snack at the end of a long night, if you know what I'm saying. It's my favorite pizza spot in Nashville, and I always eagerly await my next visit there!

Rating: 9/10 Slices