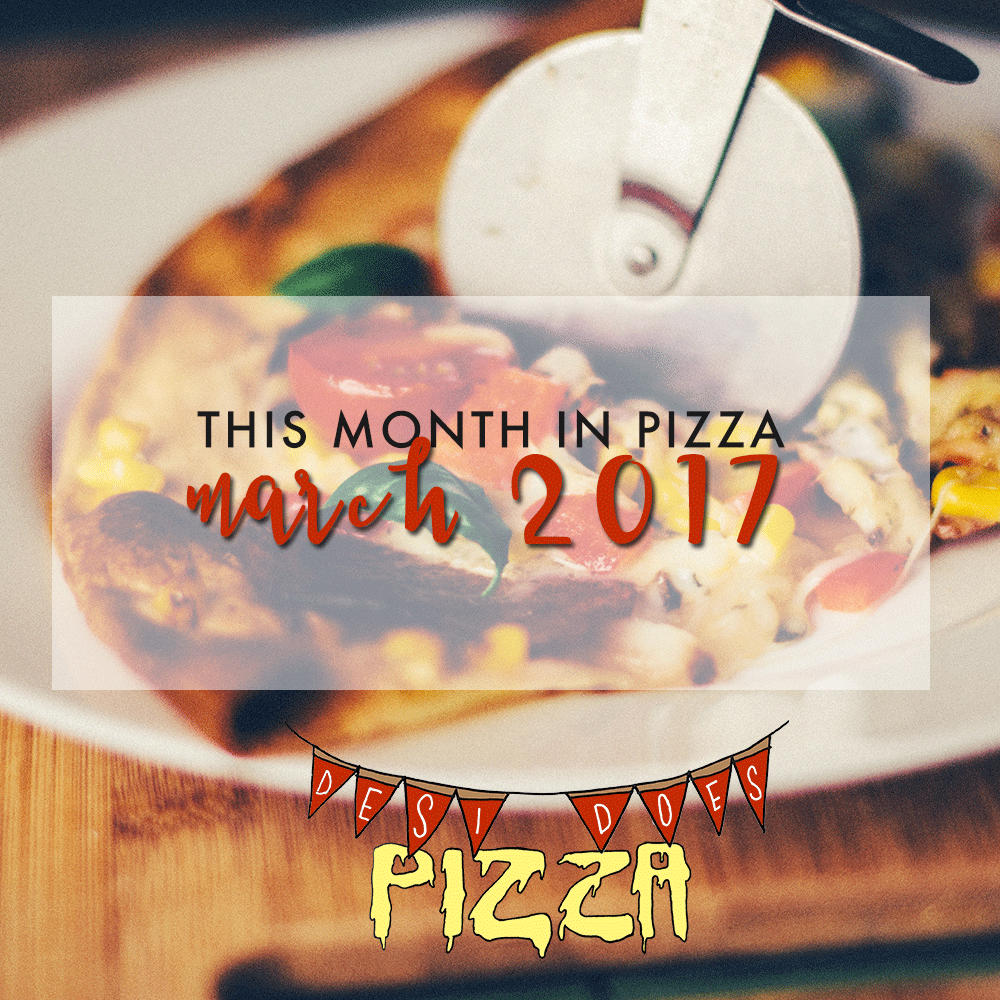 Pizza news technology is always evolving, and it's important to stay current on the trends. Here's what you need to know about pizza this month!

This robot can 3D-print and bake a pizza in six minutes: The Chef 3D printer quickly spits out dough, sauce, and cheese in any shape you want. Add your own toppings and pop it in the oven - where can I sign up for this?!

Do not, we repeat, do not dip your pizza into milk: Malory from OKC OVER EASY sent this one my way - what heathen dips their pizza in MILK?! Marinara, great, absolutely. Ranch dressing, sure, I guess. As the tweet she sent me says, pizza is over. At least for this person. Take away their access to any dairy at all, in fact, because this human is not to be trusted. 

Pizza Hut introduces shoes that order your pizza for you: I can't even with these shoes. I NEED them. These shoes let you order pizza with the push of a button, just like those old Air Jordan shoes I always coveted. (Seriously, anytime I saw someone wearing them, an uncontrollable urge to push the button overtook me.) 
This pizza joint serves a bloody Mary garnished with a whole slice of pepperoni pizza: Truth be told, I'm not a big Bloody Mary fan. I could suck it up at this restaurant, though - this restaurant in Puyallup, WA, upped their game with a slice of pizza garnish. I can't wait to head to Washington - Wicked Pize Pizza will certainly be on my list!
A Completely Reinvented Pizza Box Ensures Your Pie Won't Get Soggy: Dani and I have remarked on the weird construction of Chicago delivery boxes before - rather than just lifting up, the skinny front flap tends to fold out first and then the top comes off. This seems like an even better move - the boxes use all organic materials so they're fully compostable, and the grooves mean your crust is kept from getting soggy in the grease.

There's a Teenage Mutant Ninja Turtles Cookbook coming soon: If ever there's been a cookbook I need, this is it. Set to be released in May, it will contain recipes for all kinds of pizzas - breakfast, dessert, even a Goulash pizza! Get on that preorder list or say cowabunga, dude - I think it's going to fly out of the Amazon warehouses!

Sold-out Chicago Pizza Summit offers fans 2nd chance for tickets: I DESPERATELY want to attend Old Style Beer's Pizza Summit, but I wasn't one of the lucky ones to pull tickets. It looks like they're partnering with Do312 for a competition I'm confident I can win - submit your own pizza eating video by April 3 and you'll win a pair of tickets to the summit! (And I hope you'll take me in case I somehow fail to win in the popular vote.) 

US Army Almost Built A Pizza That Would Last 3 Years: The Army has been working for almost four years on creating a pizza MRE for troops - it sounds like it's the closest they've been, but they're still not quite there. It sounds like they're at least a few years ahead of schedule, so maybe they'll still be able to hit their 2018 goal.

Any good pizza news in your neighborhood? Let us know in the comments!